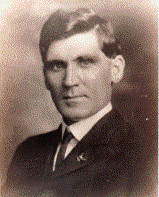 Charles Horne
My Grandfather
Peter Horan
Article from The Independent-Observer, Scottdale Pennsylvania - Tuesday, December 22, 1970
Early Scottdale Resident Part of Town's History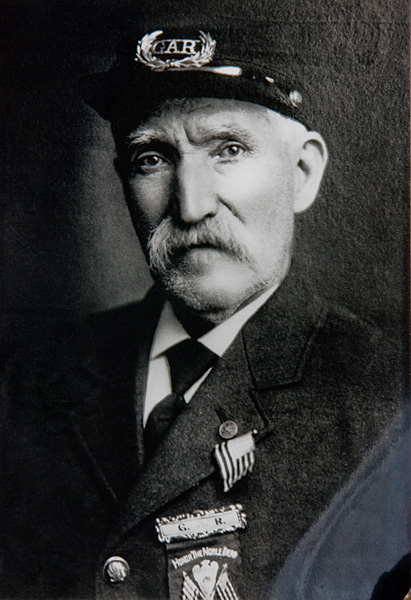 Peter Horne Sr. was born on May 15, 1842 in King's County, Ireland. He came to this country at the age of 12. When he was 20 he and his brother enlisted in the United States Army in Company B, 15 Regt, West Virginia under Captain Mike Egan on August 10, 1862. His brother Kieran Horan was killed during the Battle of Cedar Creek on October 19, 1864. Mr. Horne participated in the following battles all in Virginia:

C

loyd Mountain, May 9,1864;
New River, May 10, 1864;
Staunton, June 1, 1864;
Lynchburg, May 17, 1864;
Walton, August 24, 1864;
Barryville, September 3, 1864;
Winchester, September 19, 1864;
Fishers Hill, September 22, 1864:
Cedar Creek, October 19,1864;
Hatchers Run, March 20, .1865;
Petersburg, April 2, 1865,
Rices Station April 6, 1865
Appomattox Court­house April. 1865

He was finally honorably 'discharged 'at Richmond Va. on June 14, 1865. Among the charter members of Colonel Elmer E. Ellsworth Post of the Grand Army was Mr. Horne. He was active in the work of the post until age and illness made it impossible to carry on, He had been confined to his home the remaining years of his life and it was his custom to view the annual Memorial Day parade from the porch of his home, the procession having been routed past Eleanor Avenue so that he could see it. Mr. Horne operated a grocery store at Everson for upwards of 40 years, part of the time in association with his son, John. He had been a resident of Scottdale, the old homestead located at 600 Eleanor Avenue. for a half a century. . He died at his home on January 8, 1934 at the age of 91 years, seven months and 24 days the last of the original veterans whose names appear on the charter of the local post. Requiem mass was said at Saint John's Roman Catholic Church by Rev. Patrick Graney. Interment in Saint John's cemetery For many years on Memorial Day the firing squad shot over his grave during memorial services taking place at the cemetery.

To date he is survived by one daughter Miss Anna Angela Horne of..600 Eleanor Avenue and who will be 90 years of age on January 3, 1971..

*Note: The name 'Horan' was changed to Horne sometime after the civil war, reason unclear. All military records reflect the earlier name 'Horan'. Peter Horne's direct living descendents are: Edward V. Horne of Coronado California, Peggy Horne of Maryland Va., Sheila Rathswohl of Coronado California, Barry Horne of Oakland California and Robert Horne of Descanso California.
| | |
| --- | --- |
| | |
| | |
| | |
| | |
| | |
| | |
| | |