Ex Lillian Martel Collection

Note from David Martel - My mother camped at Ben Lily Monument back in the 80's (she lived in Silver City, NM then) and she may have bought these while she was there. I do know that she met Greg Perino also sometime around 1985 because I have a note typed to her from Greg himself.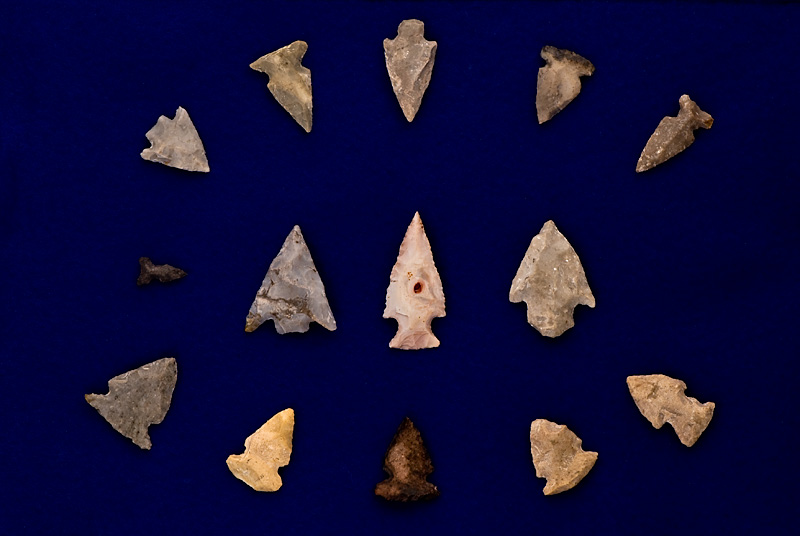 These points came without typology, below are my best guesses.
Middle Row, - 2 from left, possible Dolores - 3 from left - Ensor - Texas
Bottom Row, all - Desert General - Desert Traditions - Classic to Historic, 700 - 200 B.P.
Most of Arizona and contiguous states to the west. A small arrow point with convex blade edges, side notches and a straight to slightly concave basal edge. Overstreet 10 p. 837
Top Row, 3 from left Yavapai Arizona and contiguous adjacent states Overstreet 10 p. 893


Same points / better background

The Rest of My Collection

Useful

Resources



Authentic
Artifact
Collectors
Association

______

Overstreetid.com
The Official Overstreet Indian Arrowhead Identification Online Database

______